Repair and maintenance of Apple computers and smartphones
Ihr professioneller Computerservice in Berlin Kreuzberg​
Is your Apple defective, no longer booting, "doing weird things", infected by a virus?
LuxPC is the right contact for you when it comes to repairing your Mac. Thanks to our years of experience and regular training, we are able to diagnose and fix your problem.
Your hard drive is defective, have you accidentally deleted important data?
Data recovery is also part of our portfolio, regardless of whether it is a USB stick, the memory card of your camera (e.g. SD card) or another data carrier.
And should your Apple no longer be repairable or the repair would not be economical, then LuxPC is your provider for network technology, complete PC systems and components such as storage media and drives, as well as scanners, monitors, printers and other accessories.
Our good contacts and friendly cooperation result in shorter distribution channels and quick deliveries. We pass on the resulting cost savings to you. See for yourself! Make use of our extensive know-how and benefit from our innovative solutions. Whatever you buy from LuxPC: the latest technology and the best quality are a matter of course.
Of course, you can also purchase the software you need from LuxPC. Our offer includes all common operating systems and user software, as well as virus control software and firewalls.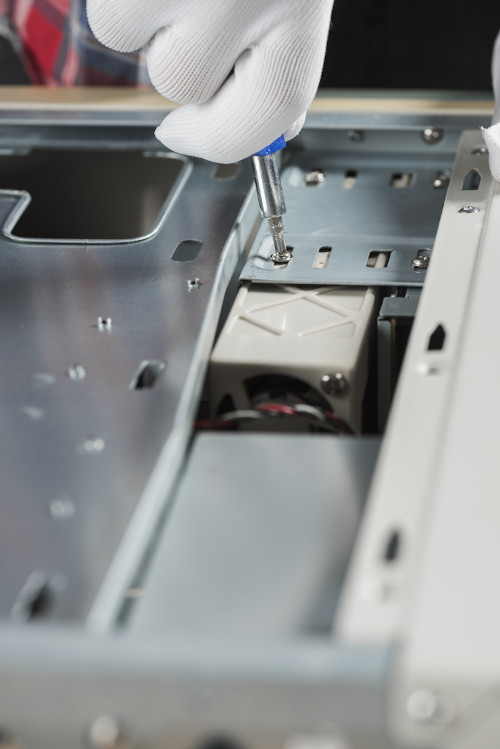 Professional Apple / Mac hardware and software repairs
Apple (s), like all technical devices, can have defects, be it that you can no longer start, your hard drive breaks or the fans of your Mac have become extremely loud. All of these are problems you don't have to live with, because in such cases we are your professional contact for Mac repairs in Berlin and the surrounding area. The tools, devices and programs necessary for a successful Apple repair, as well as regular training, enable us to get your Mac working again. Be it at your location or in our workshop in Berlin Kreuzberg. Our Mac repair service can also provide spare parts at short notice if necessary and install them professionally in your system. First we diagnose your problem in detail, whether temperature problems, data consistency / condition of the hard drive, virus attack, misconfiguration, missing updates, incompatible software or drivers and, if possible, back up your data. In unclear cases, you will receive various solutions from us, naturally combined with an objective assessment of whether a repair is in a reasonable relationship to the costs. We are here for you and have been since 1999. Call us: 030 922 156 17
Rescue important data from your Mac
There are many reasons why a hard drive, your USB stick or the memory card of your camera (e.g. SD card) can be damaged. Be it a power failure, a defective computer power supply, read / write errors on the hard drive, physical causes such as: "External hard drive dropped", or even simple wear and tear. A common effect is that the hard drive is no longer recognized, important data has disappeared or is no longer displayed and you no longer have access to your pictures, music, documents or videos. Even if you have accidentally deleted data, this does not mean that they are really gone, in many cases your data can be saved again. We can also access defective hard drives using special software and techniques and try to secure your valuable and unique data. They can then be backed up to a new device or a new hard drive and your data is safely stored again. Of course, we would also be happy to suggest a concept for a data backup so that you do not even get into such a situation!
Rescue important data from your Mac
Mac and viruses, it affects me at all -> Yes, of course! Like all technical devices, Apple devices are not free from security gaps and since virus protection on OS X devices is often neglected, the damage is often drastic. So don't wait until something happens, act in advance!
All about iPad and iPhone
We repair your iPhone, iPad or iPod at our location in Berlin – Kreuzberg. We repair every iPhone, whether 3g / 3gs, 4 / 4s or 5 / 5s / 5c. Also the iPhone 6 or 6 Plus or 6S, the same goes for all iPads!